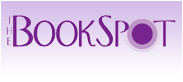 Sir Tony Robinson's Weird World of Wonders: World War I and World War II




Sir Tony Robinson


Price: LE

150




Special offer: LE 30




ShareThis
Book Summary
Sir Tony Robinson's Weird World of Wonders: World War II was the winner of Best Book with Facts in the 2014 Blue Peter Book Awards, voted for by children. In this double serving of Weird World of Wonders books, Sir Tony Robinson takes you on a headlong gallop through time, pointing out all the most important, funny, strange, amazing, entertaining, smelly and disgusting bits about World War I and World War II. It's history, but not as we know it! Find out everything you need to know in this brilliant, action-packed, fact-filled book, including: - How to build a trench - Why dogs were such good messengers - How plastic surgery was invented - Why you needed a gas mask - Just how useful mashed potato is - How the Battle of Britain was won - What it takes to be a spy - How D-Day was kept a surprise For more historic fun facts, discover Sir Tony Robinson's Weird World of Wonders: Greeks and Romans.
Average customer rating on Amazon:

To read reviews go to Amazon.
Book Details
Language:

English


Paperback:




ISBN-10:

1447284925


ISBN-13:

9781447284925


Genre:

History & Social Sciences


Condition:

New

In Stock