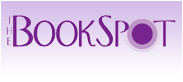 Borderlands: The Ultimate Exploration of the Unknown




Mike Dash




Price: LE 31






This title is currently unavailable



ShareThis
Book Summary
Explore the Borderlands...

* The charred remains of Helen Conway, whose body "exploded."
   Was this a case of spontaneous combustion?
* Discoveries of 130-foot-long boa constrictors and twelve-foot giant kangaroos.
  What other species have gone undiscovered?
*In England, a town is pelted from the sky by hundreds of tiny rose-colored frogs.
  Is this a one-time event, an omen, or a bizarre natural phenomenon?

Near-death experiences...lake monsters...crop circles...fairies...visions of the Virgin Mary...Using his vast research and privileged access to case files, noted paranormal investigator Mike Dash has compiled this unprecedented collection of the most baffling puzzles of our time. Touring the globe and sifting through a vast array of eyewitness accounts and film and photographic evidence, Dash separates genuine cases from hoaxes and dares to record those macabre, inexplicable, and terrifying events where there is no other explanation except--that what people saw, heard, and sometimes lived to tell about is true!
Average customer rating on Amazon:

To read reviews go to Amazon.
Book Details
Language:

English


Mass Market Paperback:

544 pages


Publisher:

Dell (2000)


ISBN-10:

0440236568


ISBN-13:

9780440236566


Genre:

Supernatural


Size:

10.4 cm x 17.5 cm


Shipping Weight:

60 grams


Condition:

Good