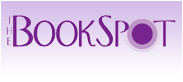 The Cat Who Sang for the Birds




Lilian Jackson Braun




Price: LE 51




ShareThis
Book Summary
In this delightful Cat Who mystery featuring Jim Qwilleran and his lovable cats, Koko and Yum Yum, the rites of spring are celebrated with the fine art of birdcalling—and a fateful act of murder.

As early spring comes to Moose County, Jim Qwilleran is looking forward to the peaceful beauty of nature's rebirth. What he gets instead is a chorus of noisy birds that constantly wakes him from a sound sleep—especially when Koko insists on joining in with his own feline version of birdcalling. But soon Qwill is wondering whether Koko is trying to say more than just "tweet tweet," because a series of strange events—starting with an act of vandalism and culminating in a mysterious chain of death and disappearance—has Pickax in a similar uproar. It seems that this spring, a cat's fancy may turn to crime solving...
Average customer rating on Amazon:

To read reviews go to Amazon.
Book Details
Language:

English


Mass Market Paperback:

272 pages


Publisher:

Berkley (1999)


ISBN-10:

051512463X


ISBN-13:

9780515124637


Genre:

Thrillers, Mysteries & Crime


Shipping Weight:

20 grams


Condition:

Good

In Stock